We produce
engaging videos


around a marketing strategy that
delivers business results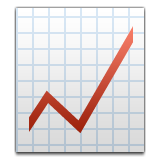 We Produce Videos that Drive Results
Schedule Your Video Strategy Consultation
Let us create a video marketing strategy that drives measurable results for your business.
Marketers LocalEyes
LocalEyes' videos play an extremely important role in our marketing efforts; they're central to the campaigns we use to tell our stories. Besides helping with enrollment and fundraising, the videos have dramatically increased the visibility of our marketing department within the university.
Jessica Lee
Marketing Director, USC
LocalEyes' work has benefited us across the board; their videos engage prospective clients, give our employees a greater sense of pride, and help us recruit better talent. They've been the perfect fit for our needs – a true partner.
Dan Vorlage
VP Marketing and Business Development, MicroStar Logistics
Working with LocalEyes was an incredible experience from start to finish. What really sticks out to me about my experience with LocalEyes is how much time and care they took to understand the story I wanted to tell. The result of their care was a beautiful video that not only showcased our product, but more importantly the incredible work that our customers do.
Nichole Vine
Senior Content Marketing Manager, SurveyMonkey
Rated One of the Top Video Agencies in the US